Birthday Flowers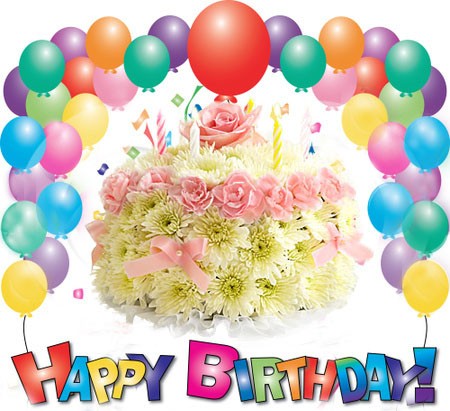 Happy Birthday can be expressed with the gift of flowers from DELTA FLOWERS in Delta, BC (BC). Whether you're looking for a unique birthday gift or party decor, floral arrangements are always sure to make a statement.
Out of town? Don't let that stop you from wishing someone "Happy Birthday". Surprise them with a vase of our best roses, tulips, or daisies, just to name a few, from DELTA FLOWERS. There really is no better way to say, "I love you" or "Just thinking about you". Browse our selection of sample birthday arrangements. Order online or give DELTA FLOWERS in Delta a call today.
HAPPY BIRTHDAY TO YOU!
Birthday
This exclusive party arrangement Announces "HAPPY BIRTHDAY" where else can you find something that makes a statement. It won't leave the recipient feeling guilty about eating to much cake? Another Birthday design By Delta Flowers.
$59.99, $69.99, $79.99
Shown at $69.99
CELEBRATE THE DAY
Fresh Flowers
Celebrate a special day! This beautiful array of fresh cut flowers is tastefully arranged in a vase, 'The Perfect gift to brighten someones day Send some Love and celebrate the day! from DELTA FLOWERS
$59.00, $69.99, $79.99
Shown at $69.99
The Rainbow Birthday Box
Birthday
Inside this box there are many surprises like lovely carnations, assorted vibrant mums, greens, lilly and maybe a rose or two. Order yours today! Another unique creation from Delta Flowers!
$64.99, $74.99, $84.99
Shown at $64.99
Tropical Chiffon
Birthday
Taste the tropics with this lime green and pink gem. It not only is beautiful, it's Delta Flowers Trademark colors. We only Give you the best in designs. A Delta Flowers Specialty Design.
$59.99, $69.99, $79.99
Shown at $69.99